Honey Bee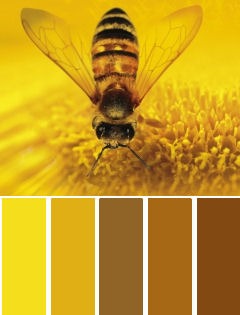 Those who are sweet or those who sting, a spiritual force good or evil. The bee is a busy laborer.
Psalm 19:10 Let the words of my mouth, and the meditation of my heart, be acceptable in Thy sight, O Lord, my strength and my redeemer.
Psalm 19:14 The fear of the LORD is clean, enduring forever: the judgments of the LORD [are] true and righteous altogether. More to be desired [are they] than gold, yea, than much fine gold: sweeter also than honey and the honeycomb.
The name, Deborah, means honey bee.
Judges 4:4 And Deborah, a prophetess, the wife of Lapidoth, she judged Israel at that time. She prophesied under a palm tree.